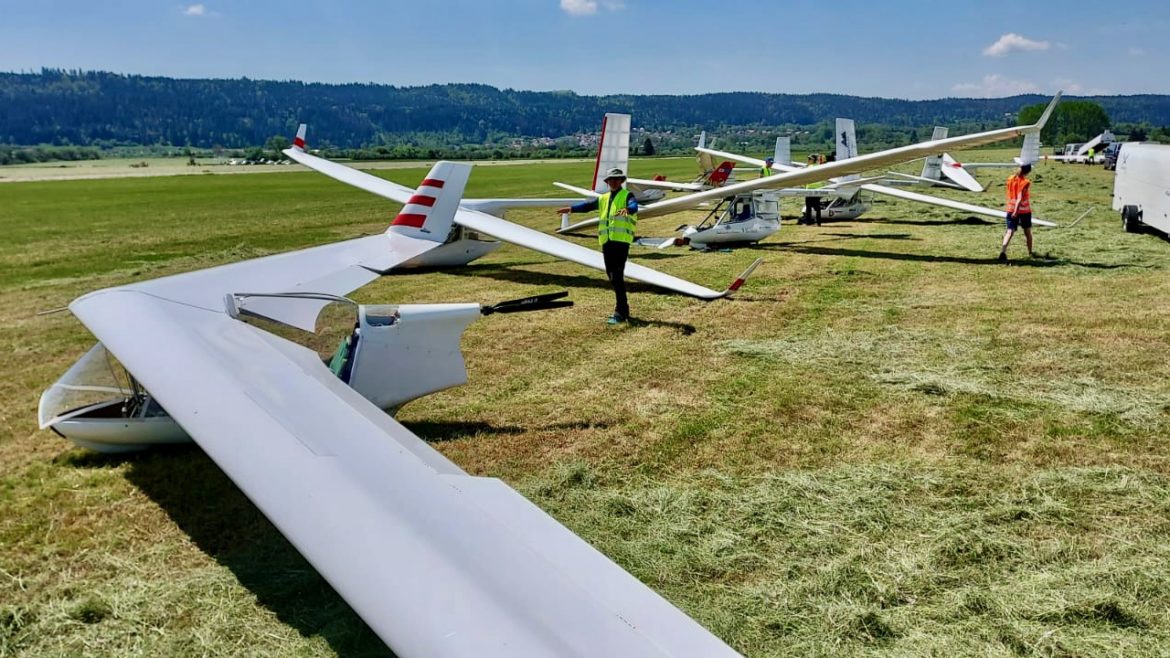 This time, the weather cooperated.
Friday May 26, already 8 pilots, 4 Archaeopteryx and 4 Swiftlight-e flew together, the weather improved and allowed some little cross-country flights in the vicinity of Pontarlier.
Almost each pilot had to restart the electric engine to be able to come back to the airfield, but the happiness of flying together could be seen on their faces after landing 😀
Saturday, all the 16 pilots where present: Pascal, Patrick, Jean-François, Didier, Michel, Roger, Cornelia, Levin, Daniel, Philippe B, Jacques, Bernard, Rob, Philippe H, Urs, and Bruno.
5 Archaeopteryx, 8 Swiftlight-e, 1 Swiftlight, 1 Apis Bee.
The day started with the briefing:
Cross-country was planned with a 1st turnpoint at Les Rousses ski resort in the South-West, and a second at the Chasseral mountain in the North-East. We took off late, hours after the start of the thermal activity. The average distance flown per pilot was around 200km, 230km with his Arcaeopteryx for Levin who didn't go to the turn point in the south and flew directly far to the NE, till the limit of Basel TMA abeam Solothurn.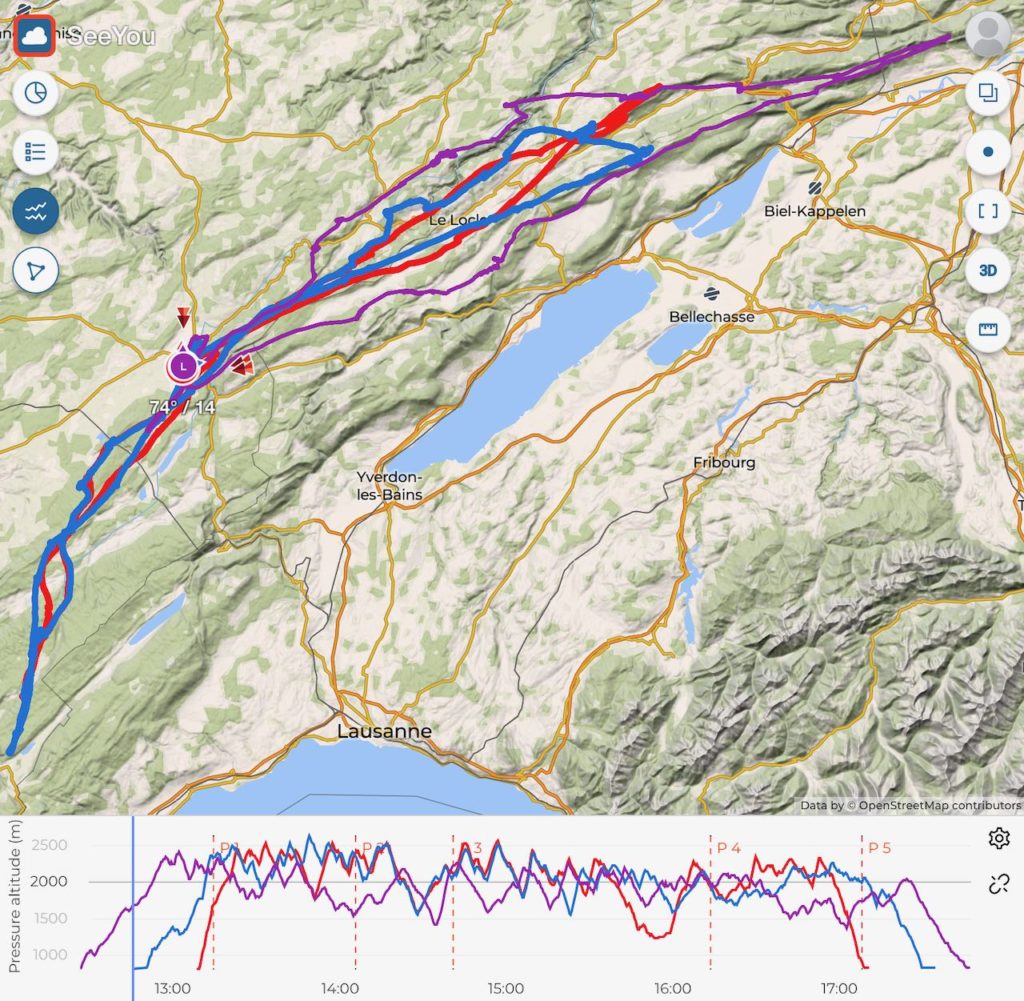 Sunday, the first turnpoint, the lake of Abbaye en Grandvaux, was set a little more to the NW, as a Cb was already active over les Rousses. Once again, the average distance flown was around 200km, Roger with his Archaeopteryx flew further to the NNE till the vicinity of Delemont, by the edge of Basel TMA; the triangle he flew was 274km. One pilot had to restart his electric engine for 1 minute, and jac had to land out due to the avoidance of La Chaux de Fond CTR.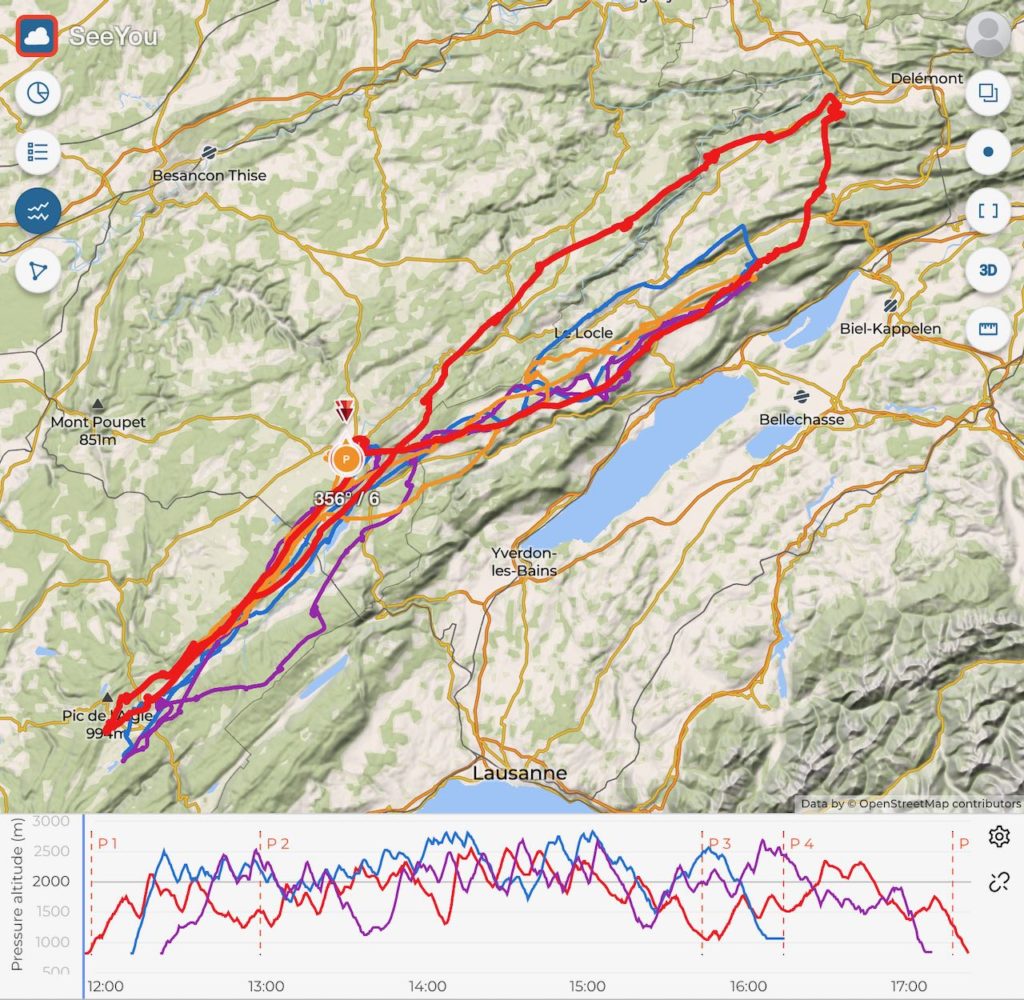 Monday was too dry and windy, a good weather for hiking, mountain biking, etc
Everybody really enjoyed this meeting, thanks to the good weather, the welcome of the local Aeroclub, and the great ultralight glider pilots friendship 😀