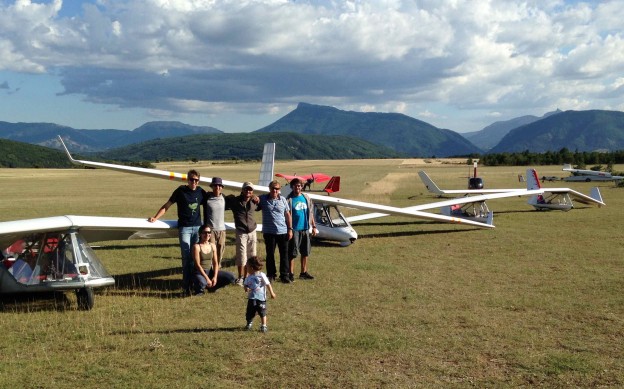 The most experienced members of our organization will be happy to share their ultralight glider pilot skills, their knowledge of the area, its weather, and the best XC routes.
To benefit from this, as well as weather briefings and post flight debriefings, you have to be a member of our association.
About aerotowing, please read the conditions at the page Fly in Aspres / Aerotowing
Motorized ultralight gliders are welcome.
By filling out the following form, please let us know in advance when you plan to come flying with us, in order to allow the volunteers to arrange their availability.