Aerotowing by ADPUL
ADPUL provides daily aerotowing for ultralight gliders, from Aspres sur Buech airfield in the southern french Alps.
For which type of ultralight gliders? FAI class 2 & 4
When? Rather late morning, when the first thermals are starting, to early start XC, and to avoid too turbulent aerotows: in the afternoon, mountain flying conditions may prohibit ultralight glider aerotowing;
For whom? Individual pilot or small group (for big groups, please contact us, so as we can orgnanize the continuous full day availability of a tow pilot during all the stay).
Cost?
Ultralight Trike:
Longeagne 25€,
Crête Aiguille – Bane, or Oule, 30€
3 axes controlled ultralight aircraft (Tetras, C42):
1450m QNH: 35€ +/-5€ per 100m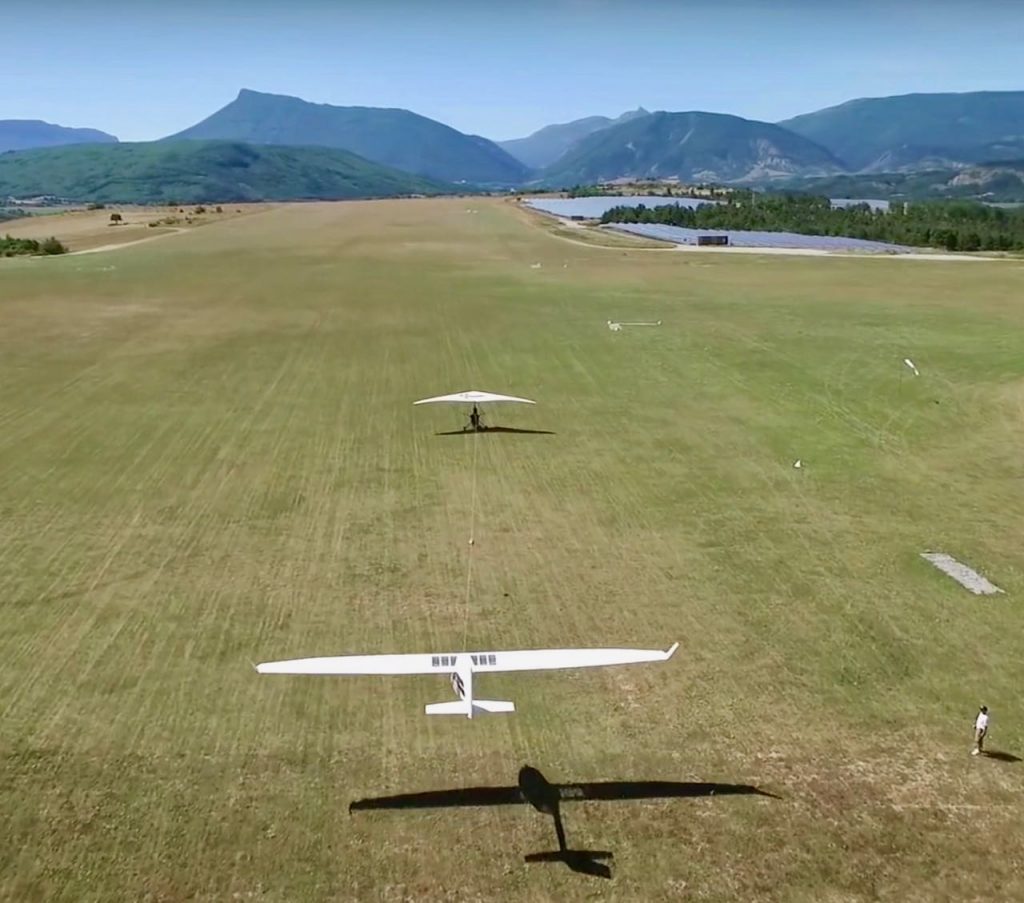 Requirements:
– being well trained for aerotowing in turbulent conditions (no training provided, unless a possible organized training course for this special purpose);
– being a member of ADPUL (subscription 25€);
– having a 1M€ third part liability insurance for your flying activity, valid in France, including aerotow, or FFVL membership (may be subscribed via ADPUL)
How to proceed:
– if you are not yet a member of our association, fill the membership application form,
– register by filling out the form in page Fly in Aspres / with ADPUL;
before starting to fly:
– membership subscription must be paid,
– instructions about the airfield and aerotowing procedures must be known, and the pilot must make a commitment to fly to these rules,
– aerotows must be paid (Unimplemented aerotows refund at the end of the stay);