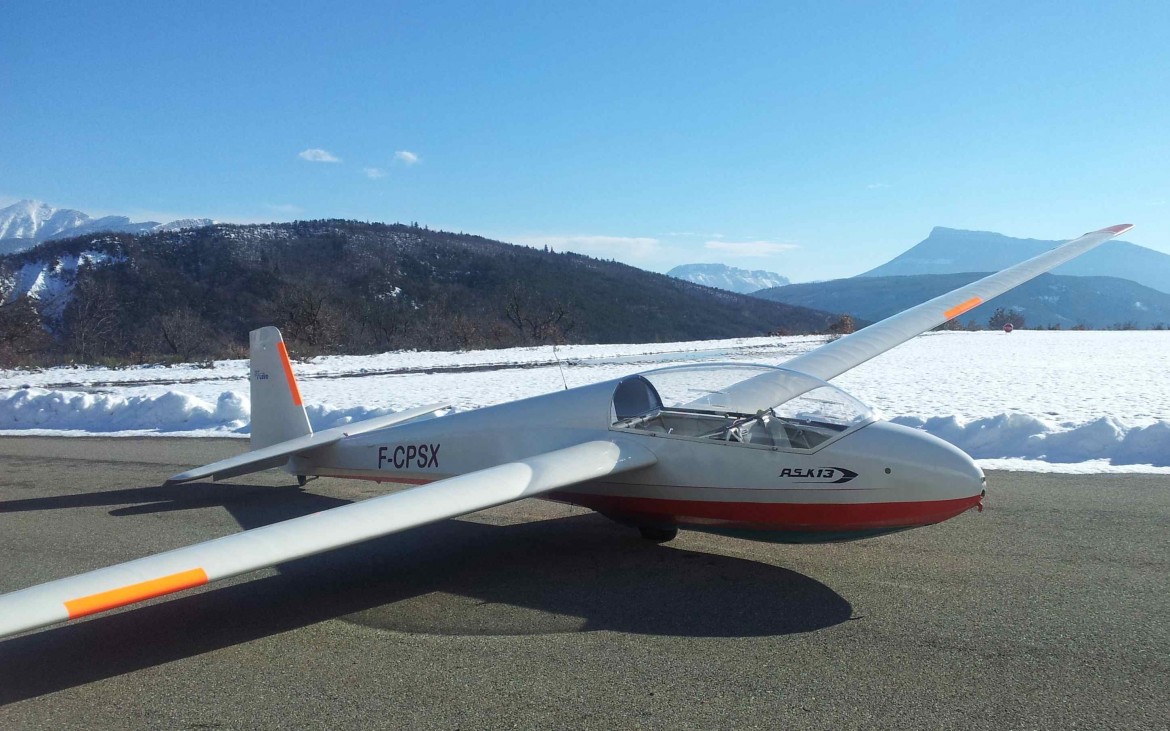 On a light and slow wood and fabric built glider (Bijave, Ka7, Ask13), whose flying domain is near that of the class 2 ultralight gliders,
We recommand the training courses delivered by the Association Aéronautique d'Aspres sur Buech (AAA).
The training:
An initial one week training course (from Monday to Saturday): your individual training needs will be evaluated, then you will learn flying a 3 axes controled glider, including aerotow launching, or you can just get used to safe mountain flying.
After this initial one week training course,
– you either have reached the level required to start your single seater ultralight glider training course with ADPUL,
– or your training will continue with AAA untill you reach that level.
Training course available in english
All infos available here
Registration:
If you are not yet a member of our association, fill the membership application form