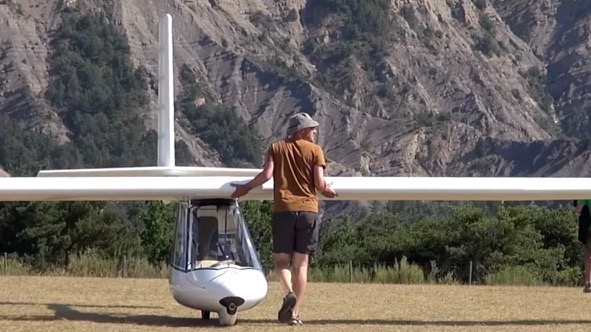 Roger Ruppert made 2 500km out and return attempts, one in the Alps, the other in the much lower Jura mountains.
The 20th of June he took of from Münster in the upper Rhône valley, turned in Austria near the Piz Buin at the Austrian boundary, then at the Col du Grand Saint Bernard at the italian boundary, and landed at Verbier by Philippe who was in charge of a brasilian TV team doing a movie about ultralight glider flying: 410km in 7h45, with 3600m top of climb.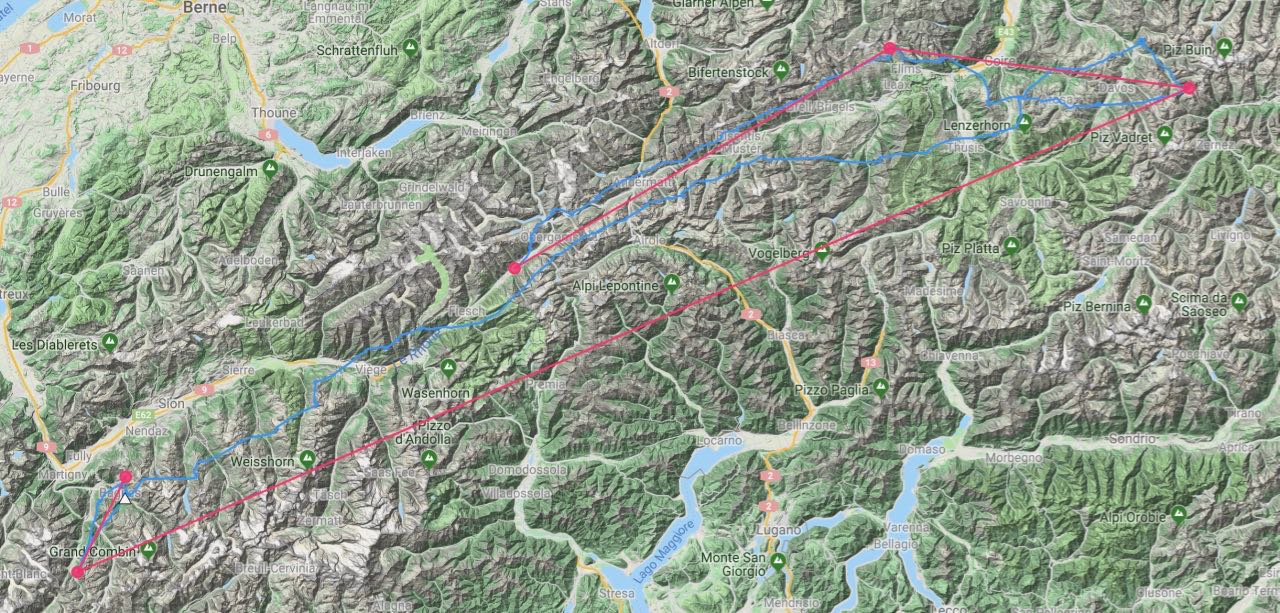 The 13th of July he took of from Môtiers in Jura, turned east between Basel and Zürich, then west near Oyonnax in France, on the way back to Môtiers he had to turn on his electric engine not to land out at 8:30pm, and finally could comme back and land at 9:15pm; an almost 10h flight, with only 2500m top of climb. He scored 437km.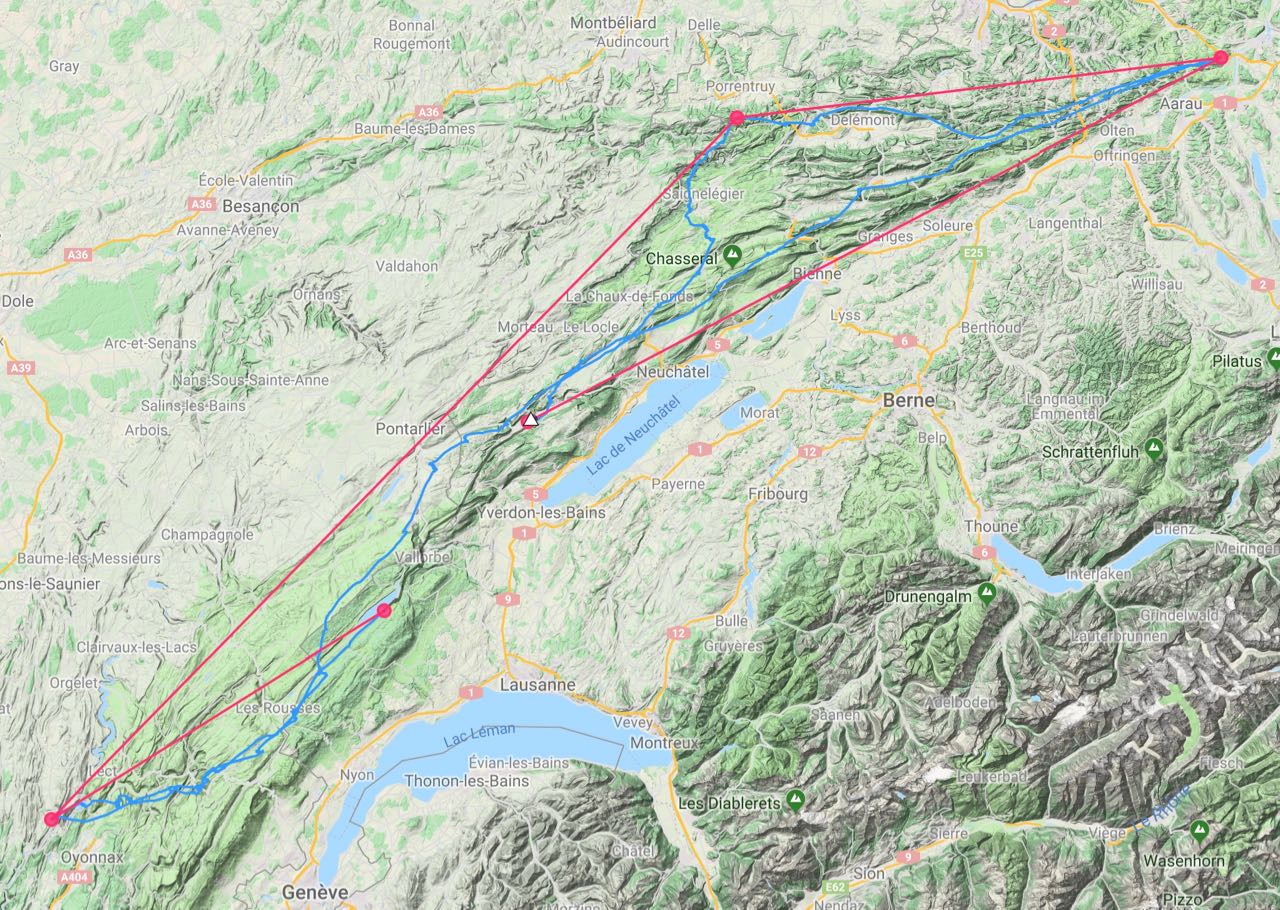 In french we said "never 2 without 3"; the third attempt will be the good one.
We wish you to succeed Roger 🙂