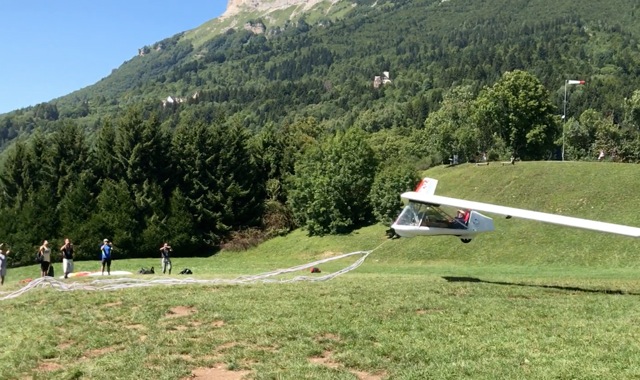 Saint Hilaire south take off area is appropriate for ultralight glider bungee launch.
Jac proved it: this test was done in order to make demos during the Coupe Icare.
Unfortunatelly during that event, there was not enough space left to install the bungee launch system.
Please let us know any take off area potentially allowing ultralight glider bungee launching;
requirements:
– access road for a 7,50m long trailer till the take off area
– 15m x 2m clean surface for the take-off roll,
– no slope change 40m in front.
We will come to test it.